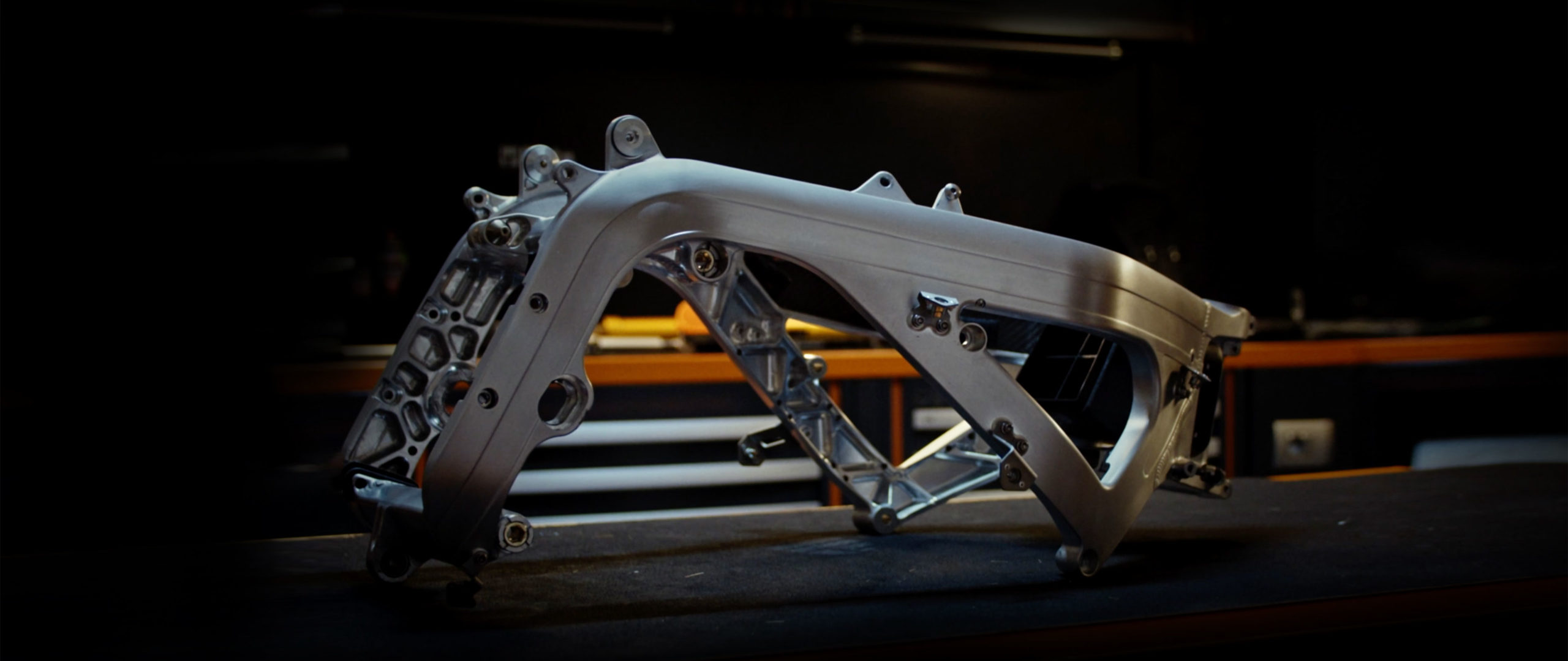 BOSCOSCURO STARTS THE ENGINES.
Since 2010, when Moto2 replaces 250 as the intermediate category, Luca Boscoscuro
is one of the great protagonists of the championship: he founded SpeedUp by participating in the world championship
as a team and manufacturer. A difficult and demanding challenge: it is one thing if you buy a motorcycle to race,
but it is different if you decide to design and built the bike to race.
But Luca Boscoscuro's work is based on solid ground, on a winning plan:
in its first season, the SpeedUp bike wins three races, nine podiums and five poles. Results of great prestige.
Since then, Luca Boscoscuro has continued to improve and refine the motorcycle and team,
always remaining at the top of Moto2 class
The 100% Italian SpeedUp bike achieved 8 victories, 41 podiums and 15 pole positions,
becoming a reference point thanks to top-level choices and technological innovations.
Motorcycle and team: separate identities
A success that went beyond Boscoscuro's own expectations.
"I didn't think I'd have sold my bikes to other teams," says Luca, but that is exactly what happened.
The Speed​​Up bike, in its various versions, was so competitive and appreciated that other teams participating in
the Moto2 World Championship and CEV Moto2 have looked with increasing interest at the performance of the motorcycle,
up to choosing it for their riders.
"For this reason, the time has come for a change, to give the bike an identity independent
from the team" explains Luca: it is right to distinguish it with a proper name, because while
the SpeedUp Team continues its journey and its growth,
the bike designed and created in the Veneto racing department must do the same.
The Boscoscuro B-21 motorcycle.
So, in 2021, the Boscoscuro B-21 bike is born, which will be lined up by SpeedUp Racing
with Jorge Navarro and the 2020 Moto2 European Champion, Yari Montella and by Aspar Team
with its riders Aron Canet and the 2020 Moto3 World Champion, Albert Arenas.
Not only that: always attentive to young talents, Luca Boscoscuro has been dedicating himself for some years
to the CIV premoto3 and CEV Moto2. In 2021 the decisive step: among the participants
in the Moto2 European ​​Championship, there will be the Boscoscuro Talent Team that will line up the
B-21H bikes with the riders Fermìn Aldeguer and Alonso Lopez.